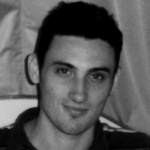 Adrien Reboisson
Since 2008, I'm founder at Astase.
Specialities
Windows NT programming, Windows system development,
Network-based applications, sockets, server-side development,
Highly threaded environments,
COM / ActiveX programming,
Embedded databases, SQL optimization,
Software packaging & delivery.
Education
Some current & past projects
[2004-] UltraBackup NetStation, a remote backup tool for Windows computers,
[2011-] WiB (Windows Installer Bootstrapper), a free bootstrapper for *.msi files,
[2009-2011] Kinep Software, tools to communicate in Chinese for non-native Chinese speakers,
[2007] Kochizz, a free Apache configuration tool written in C++/Qt,
[before 2007] A lot of free stuff developed for fun, including PowerBatch, QMail, UltraBackup 4, etc. (see "Oldies").
Programming languages
I'm a rather native guy : C, C++, Delphi.
Contact
E-mail : adrien at areboisson dot net
(To avoid spam, please replace "at" by "@" et "dot" by ".")